Discover Why the Greater Chattanooga Area is a Great Place to Live
From the ideal location to landscape and job opportunities, greater Chattanooga has it all — and then some. 
The 16-county region of over 1 million residents boasts a roster of innovative companies, affordability and a standout quality of life. The greater Chattanooga region is rich in history but no stranger to the modern world. As a result, the area continuously focuses on innovation and technology, creating an ecosystem that attracts highly advanced businesses and flourishing startups and entrepreneurs.
All Outdoors
Chattanooga is the only two-time award winner of Outside magazine's Best Towns contest. Nestled between the Appalachian Mountains and the Tennessee River, Greater Chattanooga is home to an array of state parks, urban parks and nature preserves.
Business is Booming
Greater Chattanooga has a thriving $45 billion economy that includes major industry sectors like advanced manufacturing, automotive production, health services, logistics, and food and beverage production. Companies that call the region home include Unum, BlueCross BlueShield of Tennessee, Shaw Industries, Mohawk and Lodge Industries.
Logistics Leader
Interstates 24, 59 and 75 connect Greater Chattanooga to markets totaling 130 million people within a one-day drive. More and more logistics companies are choosing to call Chattanooga home because of its strategic location and investment in technology.
Made in Scenic City
This growing and advanced economic sector employs about 70,000 people throughout Greater Chattanooga. Big name manufacturers include Coca-Cola Bottling, Duracell, Johnson Controls, Koch Foods, La-Z-Boy, Mars, McKee Foods, Mohawk, Nokian Tyres, Shaw Industries, Volkswagen AG and Whirlpool.
$254K
Greater Chattanooga features a collection of standout communities with a three-state region of more than 1 million residents that offer a median home price of around $254,000, far below the national average.
Silicon Valley of the South
Chattanooga's lightning-fast and affordable 10-gigabit broadband capacity have earned it a "Gig City" designation, helping to draw tech companies and top talent looking for a smart alternative to Silicon Valley and New York.
Start From Scratch
Greater Chattanooga creates spaces for entrepreneurs to turn profitable ideas into action. An abundance of business resources makes this region one of the friendliest startup communities in the country. Chattanooga's INCubator is the third-largest business incubator in the U.S. Dalton, Georgia, and Cleveland, Tennessee, also have active business incubators.
And resources such as Lamp Post Group, Urban League of Greater Chattanooga and CO.LAB offer additional startup services that span from financial savviness to professional development.
This Place is Electric
The Chattanooga Airport's 12-acre solar farm generates 100% of the electricity that it consumes, saving the Airport about $250,000 a year in energy costs.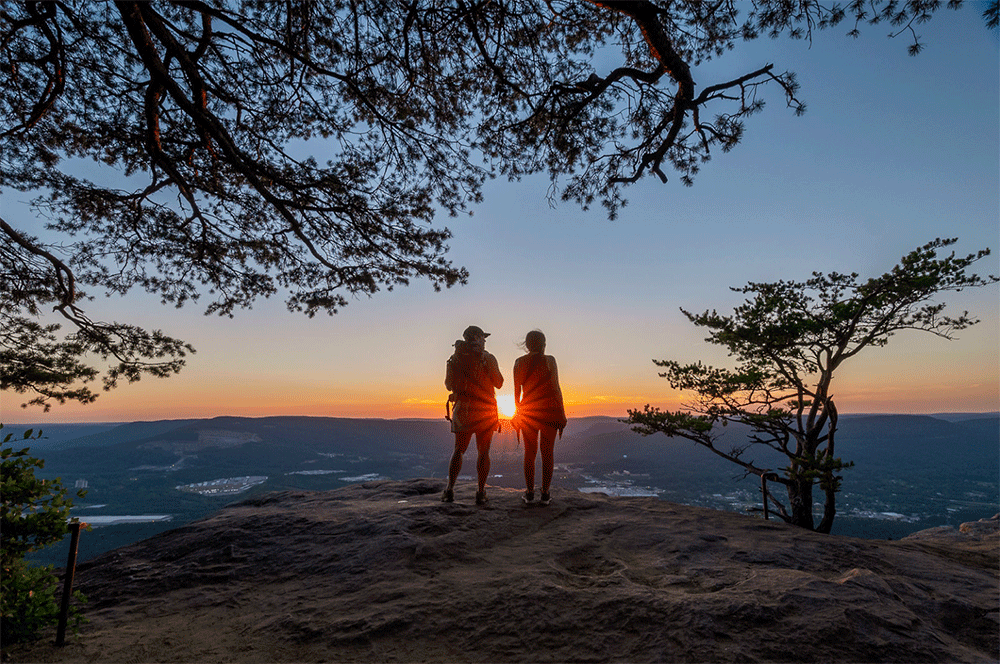 The 4-1-1 on Chattanooga
Launch Point: Entrepreneurs appreciate Greater Chattanooga's affordability, ample resources, outdoor experiences, music and restaurant options, and startup culture. Chattanooga's lightning-fast and affordable 10-gigabit broadband capacity have earned it a "Gig City" designation, helping to draw tech companies and top talent looking for affordable alternatives.
Diverse & Dynamic: The 16-county Greater Chattanooga region offers a winning combination of attributes, including affordability, career opportunity and diversity, that draw business investment, innovative companies and talent. The region's diverse economy includes thriving manufacturing, insurance, digital marketing and logistics sectors, to name a few.
You're Welcome: Greater Chattanooga helps newcomers become part of the community through several initiatives to develop and retain a pool of diverse, educated talent and foster an inclusive business community. For example, the ChattaNewbies program hosts several events, including a half-day session during which newcomers learn about the history of Chattanooga and where it is headed.
Breakthroughs Born Here: From electric vehicles to smart streets to logistics breakthroughs, the region weaves innovation throughout its key industry segments. The region is on the lead lap in electric vehicle production.
If you'd like to learn more about the Greater Chattanooga area, check out the latest edition of Chattanooga Region Economic Development.